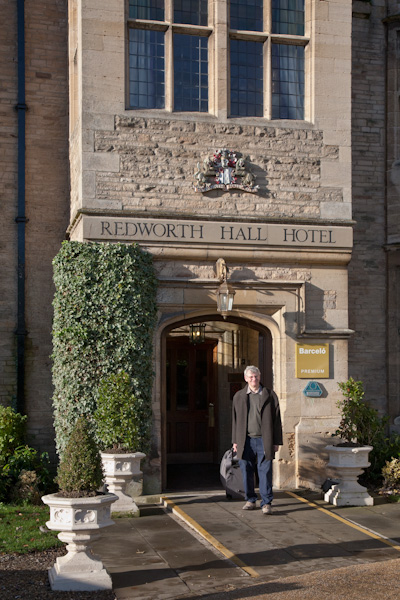 Yesterday was good, today held Caissa's slap in the face for enjoying yesterday too much.
The portents were not good when Ian lost a piece in the opening, and David also came out of the opening poorly. However, a draw from John Turner and a good win by John Gorman gave us hope, particularly as we seemed to have an edge on the top two boards.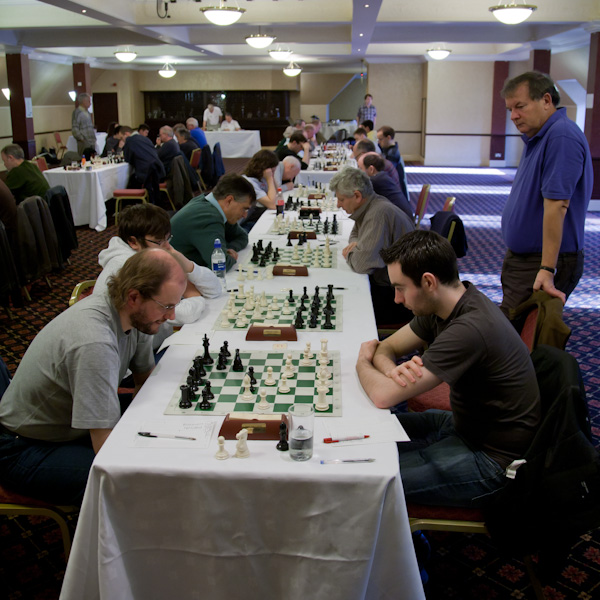 However, I mismanaged my time against Craig Whitfield – a fault I cannot shake – and didn't make it to the first time control, while Jonathan lost a tough game to Alex Richardson.
Our only consolation was Ian's tremendous fight-back against Bill Armstrong after losing a piece in the opening. From memory, the position was as follows: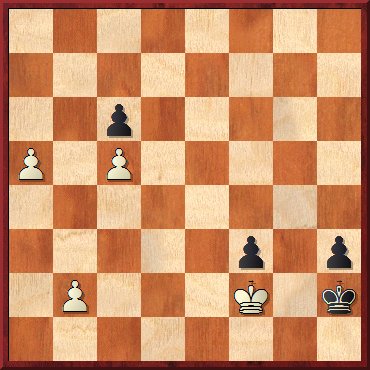 The game concluded 1. a6, Kh1 2. a7, h2 3. Kg3, f2 4. Kxf2 Stalemate. Bill had a win, but he didn't spot it, so Ian gained a deserved draw. I'll leave it to the reader to spot Bill's win – it's always much easier for us spectators to see such things!