On January 24th, we entertained Stockport at the Vic club. They arrived with a typically strong team, including a blast from the past, Phil Siddall, who hasn't played for them for a number of years. However, their board six turned out to be very weak – a certain Mr D. Fault – so we got off to a good start, one that got even better when Andy Raeburn concluded a nice attack with a pretty and unusual mate, which can be seen here.
Stuart had a typically interesting game against Andy Reeve. Soon after the position in the above photo, he relieved the pressure against his position by sacrificing his queen for a bishop and knight. Andy did not adapt to the new situation optimally, and Stuart developed a nice initiative. As usual, his game was the last to finish, and the result of the match depended upon it!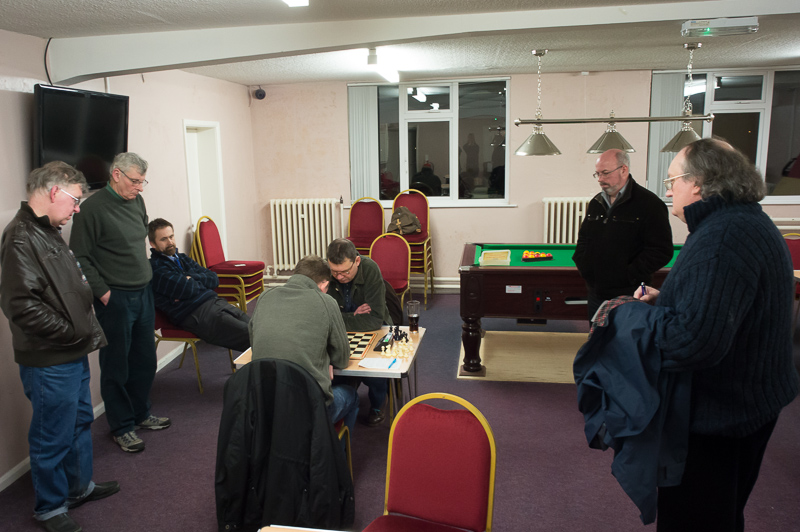 The game approached its climax with the position finely balanced and Stuart ahead of Andy on time. As so often, however, the complexity of the game and the shortage of time forced both players to agree to a draw. And with that result, the match was also drawn.