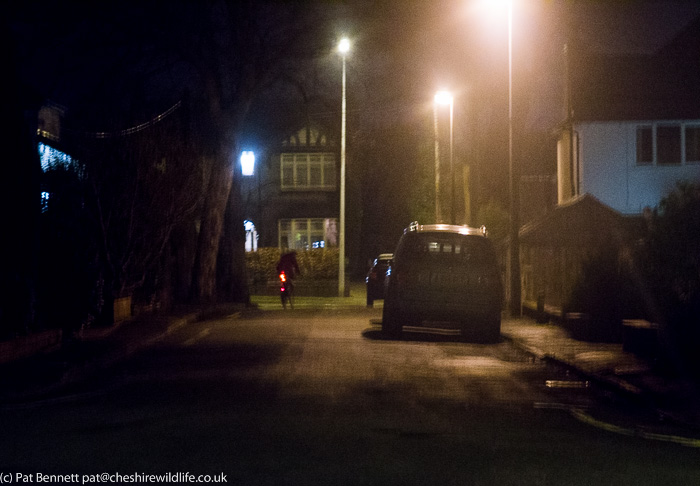 Meeting at the Vic club to travel to Marple
Marple is not the ideal away fixture, being located at the back end of beyond. In recent seasons, the chess-playing strength that Marple can call on has been another reason why it is not an ideal fixture, as attested by the result of our cup match against them last month, when we were thrashed 6-0.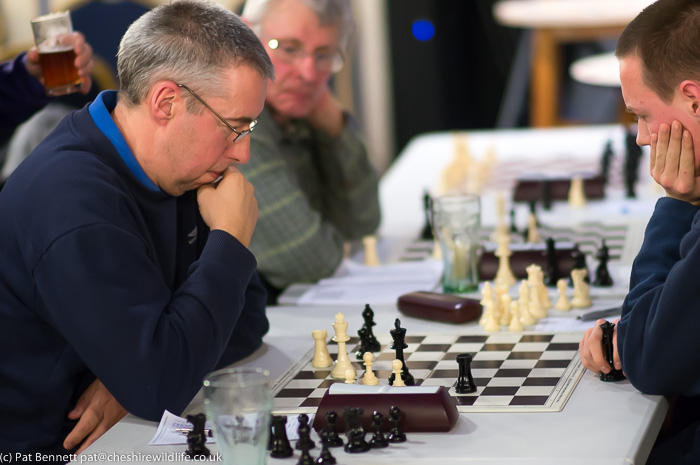 Bob Clark going down to Andrew Horton with John Turner looking on.
We had lost our away league match by 5-1 back in October, so we knew we were up against it when they arrived (having travelled to their own "back end of beyond", no doubt) for the return match last week. With just Ian's game against Nigel Livesey to go, we were 3-2 down, and it looked as though the last game would clinch the matter for Marple. However, Ian's h pawn performed miracles, and the victorious conclusion of the game resulted in a drawn match – the first match point that Marple has dropped this season.
Ian's game is well worth seeing here. I think that, while the game is far from faultless, it has qualities which should make it a contender for "Game of the Season" – see the link at the top of the page.