The first match of the season for Holmes Chapel Chess Club was in Division 1 of the Stoke League against Newcastle, at home . The Club exists mainly for competition against other clubs rather than for social chess between members, and competitive chess looks like this: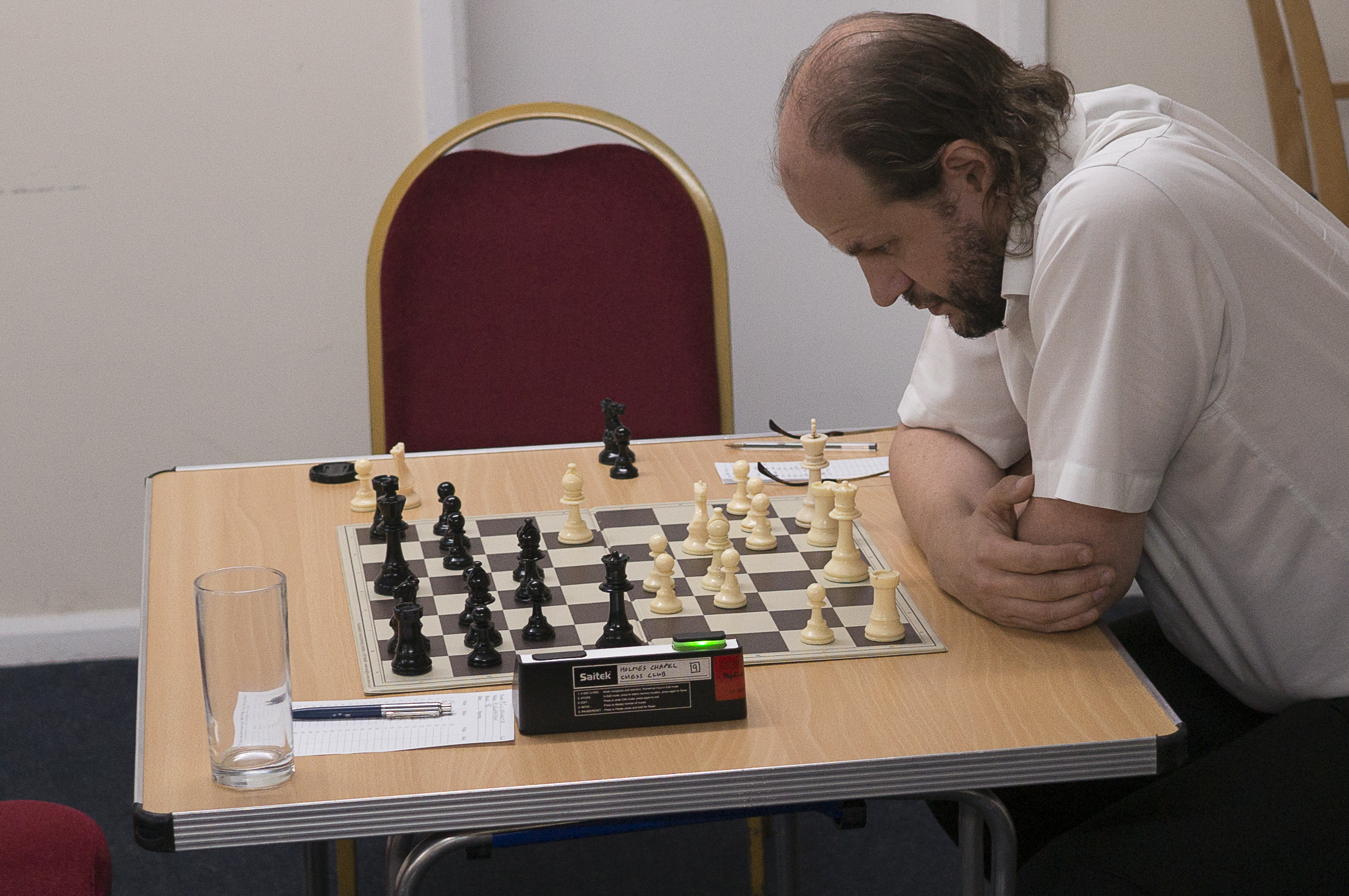 The electronic box is a chess clock, which contains two timers. You make your move, then hit the lever on your side of the clock, which stops your timer and starts your opponent's timer. When he makes his move, he hits the lever on his side of the clock, so that his timer stops and yours starts. The clock measures the time that each player spends thinking about his moves.
In blitz chess, each player has five minutes thinking time, and the player whose time runs out first is the loser. The game cannot last longer than ten minutes and the pace is fast and furious, particularly in the last few seconds. It's actually good to watch and is frequently hilarious.
In the Stoke league,  all the moves have to be played in 90 minutes, so the game cannot last longer than three hours. This is suitable for league chess on a weekday evening when time is limited by the venue – usually a social club or an upstairs room in a pub. However, this time control is still a bit quick. Tournaments played on weekends usually have a slower playing speed, allowing for games to take up to five hours.
Also on the table are score sheets and pens. Both players must record their moves, so that any dispute about the game can be resolved by playing through the score. It also enables the players to use a computer to study their game later.
Most of the Holmes Chapel team will not be happy when they play through their game – they lost to Newcastle by 4.5 – 0.5, John Turner (left) gaining a draw, and everyone else losing.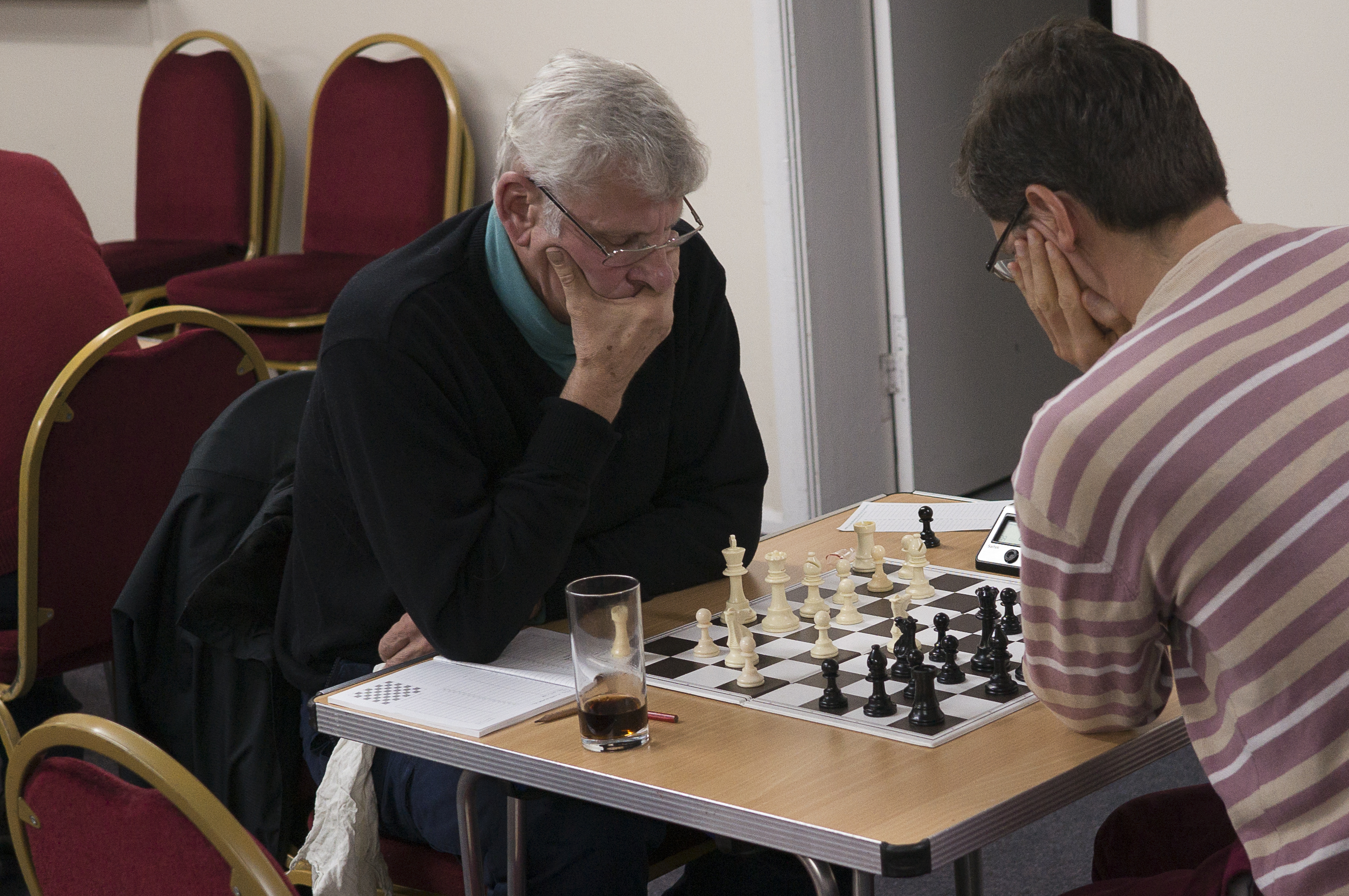 New members would be very welcome – our venue is the Vic Club in Holmes Chapel, and our club evening is Thursday.